Our Team
Our dedicated team is among the finest group of professionals in the modeling, acting, fashion, beauty and image-development fields. Their expertise, experience and commitment have helped thousands of our students look their
best, feel their best and be their best.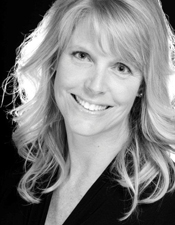 Maria Seibert | Executive Director
Maria found her passion in the business of modeling and acting as a young teen in Columbus, Ohio at a local modeling school. Now, more than 30 years later, she is a leader in developing and managing aspiring actors and models. She works with more than 150 agencies worldwide placing her talent as a "mother agent", and has touched thousands of people's lives through her mission of teaching people the value of self-confidence. She resides in Columbus, Ohio with her husband Kurt of over 20 years and three children.
Maria has worked in many aspects of the business developing her "eye" for discovering talent along the way. She has run model and talent development centers throughout the Midwest, produced professional fashion shows, worked as a makeup artist, model, actress, and has taught young aspiring models the secrets of modeling on the runway and in front of still and video cameras. Maria then became the National Director of Scouting for 22 of the Model and Talent Management offices nationwide and scouting and placing talent worldwide for over 7 years.
During her career in the United States modeling industry, Maria developed community service programs in over 2,000 high schools nationwide for both inner city and suburban schools, teaching students to "BE A MODEL-TYPE PERSON" through having a good first impression, goal setting skills, healthy living choices, and self confidence. Maria has received many plaques and awards nationwide for her self-confidence building programs in schools across our country.
Maria prides herself in being directly involved in all aspects of her clients' careers. From the day a new talent is accepted into the program, as Executive Director of JCMTM, she is involved in the day to day well being of their training through being represented as talent for bookings and contacts of actors and models of all ages for fashion shows, promotional modeling, singing, dancing, film, TV, theatre, commercials and print.
Maria and her staff handle the agent callbacks and placement of the JCMTM models and talent that attend the Launch Showcase in Chicago. She and her staff of JCMTM act as 'mother agent' to help give the JCMTM talent opportunities to work in the various markets and follow their growth and success.
Maria's mission through John Casablancas Model & Talent Management is to help others realize their full potential. This has been and will continue to be Maria's goal for her talent and for her staff.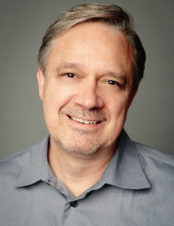 Kurt Seibert | CFO and Operating Manager

Kurt has been the driving force for JC MTM for over 20 years, and is the proud father of three children, who he has raised in the entertainment industry. Kurt is from Columbus, Ohio, and graduated from Franklin University in Business Management.  He is a strong believer in planning, training, and achieving your goals.  Kurt enjoys watching the progress of our Models and Talent as they achieve new heights in their careers.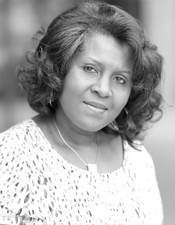 Marilyn Price | Director of Education
Marilyn has been in the business of modeling and acting for over 25 years as a model, actress, instructor, and a parent of two aspiring models. She has been in print ads, commercials, and fashion shows. Her biggest pride is in the many, many models and actors she has helped develop and she now has models and actors in all parts of the world!
Nick Rinkes | Assistant Director
Nick ranks nationally in the industry as a NEW FACES agent.  He is known for taking a beginner, who wants to get into the acting and/or modeling industry, with absolutely no modeling or acting background, and achieving great heights with them.  Whether you are just beginning, or experienced, or want to work locally, or nationally, Nick sets goals and achieves!  Nick regularly takes his talent to Los Angeles and New York City to help his Talent achieve the ultimate dream, a NATIONAL CONTRACT.  Nick works around the clock to make sure the right talent is chosen, and is diligent about getting them to their personal highest achievements.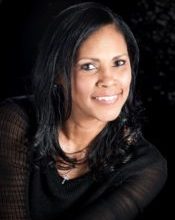 Valerie Millner | Modeling Instructor

Valerie has modeled in Paris, New York, Chicago and Cincinnati, as well as other local markets in print, fashion runway and commercials. She has modeled for well-known designers and stores such as Versace, Nordstrom, Neiman Marcus, and Bloomingdales. Her commercial resume includes Schottenstein's and Luster Silk.  Valerie loves working as an instructor with our students and just a few minutes with Valerie, you know you will learn all you can - she will make it happen!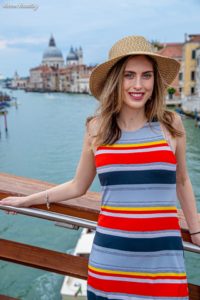 Alexandra Claire |

Chicago Agency Director




Alexandra Claire gained her interest in this industry at a very young age by participating in beauty pageants and being a devoted viewer of America's Next Top Model. She began working with MTM in 2016 as Office Manager and eventually found herself being promoted to Operations Manager as well as Conventions Director. Alex has become a force to be reckon with when it comes to Nationally Placing Talent in the LA, Chicago, and NY markets. Alex took over as Agency Director in the Fall of 2018. As Director of MTM Chicago, Alex strives to discover and mentor talent. Helping put them on a path to be successful in this industry is her main goal and priority.